February 2007
Varkala
Questions about the sustainability of changes tourism are bringing to Kerala again recurred when we then spent a few days relaxing on the coast, in Varkala.
Another beautiful, relaxed location seeing frantic growth of tourism and infrastructure.
Local people understandingly had mixed feelings about this.
Each night the horizon out to sea would be strung with lights - small fishing boats out for the catch.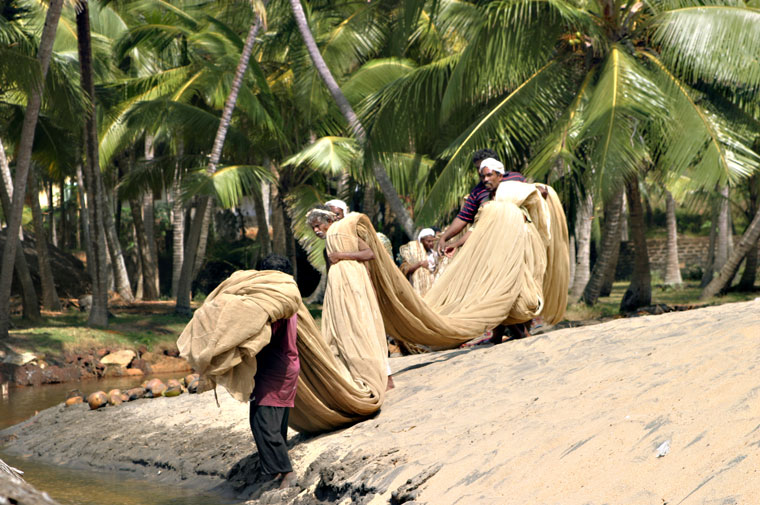 After Varkala I returned south to Trivandrum, to collect a facilitator who flew in from New Zealand.
We had a day there for her to rest. I visited the Padmanabhaswamy Temple again, this time getting dhoti-ed up (wearing a traditional cotton wrap) and going inside. It was a powerful experience, aided by changing clothes and therefore tangibly changing my identity - I had never worn a dhoti before!
The imposing entrance way led to a vast carved cloister, marked with detailed carvings and diva-bearing female figures on each of the 80-odd columns that defined its sides. This marked out a wonderfully peaceful and area simply to walk around. as I and others were doing, with children playing in the sandy areas between the buildings within.
The group was rather large (27 participants - ideal is around 16) but the workshop wentwell,
and we were joined by a fourth local facilitator from Nagpur as well.